Lisa Sandoval, President & Parade Director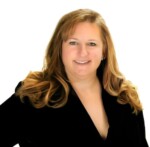 Lisa has was elected as President of EVVP in 2019 after several years as a volunteer. She first volunteered in 2013, joined the organization as a member in 2014, and has held several positions including Volunteer Coordinator and Treasurer. Lisa is a U.S. Army Veteran who was stationed at Camp Humphreys, South Korea, and Fort Hood, Texas. She is a mother to her daughter Isabella, an Arizona State University graduate, and has been a local Realtor since 2009.
Why does she volunteer with EVVPA? "To celebrate the sacrifices of our servicemen and women, to aid in the healing process for some of them, and to remind the community that heroes still walk amongst us."
Paul Edwards, Vice President & Parade Director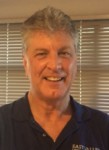 Paul was recruited as an EVVPA volunteer while attending an aviation event at Falcon Field.  In his four years of volunteering with EVVPA, Paul has taken on many volunteer roles and chores.  He was elected to serve on the Board of Trustees in 2016.  Also beginning in 2016, he served as Co-Chair of the Parade Committee.  Paul was elected Vice President in 2019.
Paul is an Instructor Pilot (First Officer Program) and Leadership/systems consultant. He currently is lead air attack pilot for the U.S. Forestry Inter-agency Service (USDOI, USDA) at Falcon Executive Aviation in Mesa.. His other volunteer activities have included: U.S. Navy League (VP Naval Operations) and The Commemorative Air Force (XO – Executive Officer, Air Show planning, fund raising). When asked why he is involved with the EVVPA, he put it simply: "To serve…especially military personnel and their families for their sacrifices in serving America; and to provide the opportunity for them to celebrate, be honored and recognized."
Sylvia Richards, Secretary & Treasurer

A founding member of the organization, Sylvia has been with the EVVPA since 2006. She has served in almost every position including: Treasurer, Trustee, Member, Volunteer Coordinator — whatever is needed: photographer, historian, information booth coordinator at community events, fundraiser, and volunteer recruitment opportunities.
A few years before Sylvia became so involved with EVVPA, she retired after 32 years with Bell Telephone operating companies in California & Arizona. Sylvia also volunteers with the Mesa Citizens Police Academy Alumni Association and serves as a Neighborhood Block Watch Captain.
Why does she works so tirelessly for EVVPA: "I think it is important to honor our veterans and their families for the sacrifices they make for our country and for all of us. AND, I love parades!"
Gerald Paulus, Trustee

Gerald served in the United States Army and Army Reserves for 33 years, in conflict zones including Panama, Bosnia, Iraq and Afghanistan. He has been a member of and served on the Board of Directors with the EVVPA for more than four years.
Gerald holds a BS in mechanical engineering and a master's in public administration. He is the President and CEO of ET/Energy Technologies, LLC. Gerald and his wife, Elizabeth, have seven children and they have lived in Mesa for more than 20 years. Together they founded College Bound, a local non-profit helping students aspire to attend and succeed in college. Gerald's other volunteer involvements include: the Mesa HoHoKams, Rotary International, the East Valley Adult Resources, and Mesa Sister Cities.
Janice Shaproski, Trustee

Janice began volunteering with the East Valley Veterans Parade in 2009, along with the husband John. She has served on the Parade Committee and as the organization's Secretary. Janice has filled many roles with the Parade over the years, including a Trustee position in 2014 and was elected Treasurer in 2017. Her countless hours or volunteerism have made her an indispensable asset to the organization.
Erin Sulzer, Trustee

Erin works for AmeriCorps and began as a Parade volunteer in 2013.  She joined the Board the next year and established the Social Media Committee, which she chairs.  In 2015 Erin established the Parade's Facebook page, created the Instagram page in 2018 and she also manages the Parade Twitter activity.  She was Secretary in 2016.
Her other community activities include volunteering with the USO Arizona. Many of Erin's family members are veterans and when asked why she is part of EVVPA: "To say thank you to our veterans, retired, reservists, active duty and their families – so all of their sacrifice will not be forgotten."
Helen Lancaster, Trustee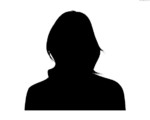 Helen began volunteering with the East Valley Veterans Parade around 2018. Before that Helen had been a volunteer and committee member for the Phoenix VA Parade from 2003 -2011. She has always enjoyed working at the Veteran Day Parades and signed up to be a volunteer & committee member for the EEVP. She enjoys giving back to the community, especially the Veteran community.
Helen is currently employed by the Department Of Veteran Affairs as a Program Manager and has been with the VA for about 22 years. Before that she worked for the DoD-Navy in California.
Diane Ingstrum, Trustee
Diane's life is one of service for causes dear to her heart. She is the wife of a disabled Viet Nam Vet, the mother of a daughter in the Army, and has a brother in the Marines. In addition to her Veterans Parade volunteering, she volunteers for the Seeing Eye Dog Foundation, trains service dogs including training one on one with Veterans, works with autistic kids and the disabled. She volunteers for activities supporting local law enforcement through MCPAAA. Diane is the calm cheerleader that is always a willing to do whatever is needed