Melissa Forrester, President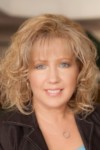 Melissa is the Community Engagement Specialist for United Food Bank in Mesa. Upon joining the EVVPA board, she chaired the Public Relations Committee, served as Vice President and was recently elected to serve as the organization President. Through her work with UFB, Melissa attends regular meetings with the following Chambers: Tempe, Mesa, Gilbert, Chandler, Queen Creek, East Valley Hispanic, San Tan, Florence, Globe/Miami and Superior. She is an Ambassador for both the Mesa and Tempe Chambers of Commerce. Her other volunteer activities include: For Our City Mesa/Care Inc. Committee; Mesa Community College Center for Community & Civic Engagement Board; and Mesa Schools Service Learning Board. When asked why she volunteers for EVVPA: "To honor those who gave me my freedom! … I am so very grateful… I have my freedom because of their sacrifice!! Volunteering with EVVPA is my way of thanking and honoring our veterans and their families."
Bob Burns, Vice President

Bob is semi-retired, working handyman jobs in his community. He previously owned and operated Driven Solutions, a material handling sales and service company. Bob is an original member of the EVVP, represented veterans' services organizations at Mesa City Council meetings. He has served as EVVPA's President, Treasurer, a Trustee, and as a Member of the By-Laws Committees. His other community activities include volunteering with American Veterans of Foreign Wars Dode Morris Post 1760 (past Quartermaster and current Trustee) and with the American Legion Post 26, both of Mesa. Bob served in the United States Navy during the Vietnam Conflict (1964 -1968, Active, EN3 SS/DV) as an engineman on diesel/electric submarines and was stationed at Pearl Harbor, Hawaii and Subic Bay, Philippines. Asked why he dedicates so many volunteer hours to the Parade: "I believe the East Valley Veterans Day Parade is a tremendous opportunity to celebrate results of the sacrifices the veterans and their families endured to create and maintain our way of life in this country under the guidance of our Constitution."
Erin Sulzer, Secretary

Erin works for AmeriCorps and began as a Parade volunteer in 2013. She joined the Board the next year and established the Social Media Committee, which she chairs, and in 2015 set up the Parade's Facebook page. She was elected to her current position as Secretary in 2016. Her other community activities include volunteering with the USO Arizona. Many of Erin's family members are veterans and when asked why she is part of EVVPA: "To say thank you to our veterans, retired, reservists, active duty and their families – so all of their sacrifice will not be forgotten."
Janice Shaproski, Treasurer

Janice began volunteering with the East Valley Veterans Parade since 2009, along with the husband John. She has served on the Parade Committee and as Board Secretary. Janice continued volunteering over the years and was selected to serve as a Trustee in 2014, and was elected Treasurer in 2017.
Barbara White

Barbara's relationship with the military has truly been a family affair. Pictured here with her son as they attended his grandfather's interment in Arlington National Cemetery. Barbara cared for his grandfather until he passed away in April 2014. Lt. Col. VanGorder was a triple Vet having served in WWII, Korea and Vietnam. During the years of caring for him, she met many other veterans and has been dedicated to serving them ever since. Her son, U.S. Marine Corps Gunnery Sergeant Kyle VanGorder, is stationed at Camp Lejeune, NC, and serves as Cyber-systems Chief for the 1st Marine Expeditionary Force. He served two tours in Iraq and one in Afghanistan since enlisting in 2002. Barbara's other community involvement helping veterans includes serving as the past president (2017) of the VFW Auxiliary to Post 1760 in Mesa. She has been instrumental in building membership and providing volunteer opportunities to members, valuable skills she brings to her position as Trustee with EVVP.
Paul Edwards

Paul is a Management/Systems Consultant for CAE Oxford Aviation Academy in Phoenix. Paul was recruited as an EVVPA volunteer at an event at Falcon Field. In his four years volunteering with EVVPA, Paul has served in the de-staging area and was elected to serve on the Board of Trustees in 2016, as Co-Chair of the Parade. He has agreed to continue his role in 2017 as Parade Chair. His other volunteer activities in the community include: U.S. Navy League (VP Naval Operations), Commemorative Air Force Airbase Arizona (XO – Executive Officer, Air Show planning). When asked why he is involved with the EVVPA, he put it simply: "To serve…especially military personnel and their families; to recognize and celebrate service personnel sacrifices."
Sylvia Richards

Before Sylvia became so involved with EVVPA in 2006, she retired in 2002 after 32 years with Bell Telephone, operating companies in California & Arizona. She has served in almost every position including: Treasurer, Trustee, Member, Volunteer Coordinator — whatever is needed: photographer, historian, information booths coordinator at community events, fundraisers, and volunteer recruitment opportunities. Sylvia also volunteers with the Mesa Citizens Police Academy Alumnae Association and serves as a Neighborhood Block Watch Captain. Asked why she works so tirelessly for EVVPA: "I think it is important to honor our veterans and their families for the sacrifices they make for our country and for all of us. AND, I love parades!"
Michael thelen

Michael served in the United State Air Force for 14 years, from 1967 to 1981, as a Ground Radio Supervisor in Vietnam. Awards and accommodations include: Marksmanship, Humanitarian, Air Force Commendation, and, the Vietnam Gallantry Ribbon. He is one of the original founders of the East Valley Veterans Parade, and has served as Parade Chair and Board Treasurer over the years. Before retiring, Michael was a Communication Engineer for NASA and owner of Eagle Communications, LLC. His other community involvements include active membership with the VFW, the Department of American Veterans, and The American Legion, as the Department of Arizona, Area "B", Service Officer. Through his work with Veterans Helping Veterans, Michael is committed to preventing homelessness among veterans. Michael has been with the Parade since its inception: "We started the Parade with all volunteers to honor our veterans on November 11th when the parade lost funding. Folks didn't think we could do it, but you don't tell a group of Non-Coms they can't do something!"
Gerald Paulus

Gerald served in the U.S. Army and Army Reserves for 33 years in conflict zones including Panama, Bosnia, Iraq and Afghanistan. He has been a member of and served on the Board of Directors with the EVVPA for more than four years. He holds a BS in mechanical engineering and a master's in public administration.  He is the President and CEO of ET/Energy Technologies, LC. Gerald and his wife, Elizabeth, have seven children and both have lived in Mesa for more than 20 years.  Together they founded College Bound, a local non-profit helping students aspire to attend and succeed in college. Gerald's other volunteer involvements include: the Mesa HoHoKams, Rotary International, the East Valley Adult Resources, and Mesa Sister Cities.
Parade:
Lisa Sandoval, Co-Chair
Paul Edwards, Co-Chair
Esther Alger
Bob Burns
Bob Laubinger
Jhennicea Morrow
Michael Thelen
Janice Shaproski
John Shaproski
Public Relations:
Melissa Forrester, Chair
Sylvia Richards, Events
Janice Shaproski
Erin Sulzer, Social Media
Volunteers:
Sylvia Richards, Chair
Janice Shaproski
Development:
Melissa Forrester
Theresa Carmichael
Tom Verplogen
By-Laws Review:
Bob Burns
Gerry Paulus
Michael Thelen
Nominations:
Bob Laubinger
Sylvia Richards